Chiropractor Kaitlyn Flaherty D.C.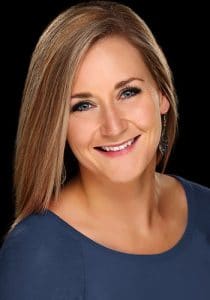 I was born and raised in Galesville, WI.  Since I was a young girl, I knew I wanted to be a chiropractor. My father used to take me with him to his appointments and my interest and experiences instantly lead me to this profession. When I got older, I shadowed doctors and became more informed in chiropractic. One of the things I admired most about the doctors was the way they were fully invested in their patients and worked to get them well in a holistic way.  I am so excited to help the Holmen area get on a fast track to wellness through chiropractic care! I was so inspired by the results achieved through chiropractic care; I decided to dedicate my life toward this passion for chiropractic. After receiving an exercise science degree from University of Wisconsin- La Crosse, I immediately enrolled at the fountainhead of Chiropractic, Palmer College of Chiropractic in Davenport, IA graduating with summa cum laude honors.  After Palmer, I practiced in the beautiful city of Des Moines, IA before deciding to move closer to home.  I learned so much during my time there and  will always be grateful for the amazing opportunity! While studying at Palmer, I became involved in the Troxell Intern Program.  This program is devoted to teaching students the science, philosophy and art of chiropractic for as many as thirty hours a week.  While being an intern, I had the opportunity to work with one of the most respected chiropractors in the Quad City area, Dr. Josh Lawlor.  Since then, I have completed over a hundred hours of extra studies with the Gonstead Methodology Institute and continue to attend seminars and group meetings with other local Gonstead doctors to fine tune my adjusting skills and further my understanding of the Gonstead System. At Palmer, I was selected to participate in a clinic abroad program and traveled to India. This was truly a life-changing experience for me. In India, I gained a new perspective on life. We were able to give free chiropractic care to thousands of people during my nearly 3 weeks in this third-world country.  It may sound cliché, but I really did learn that material things may come and go, but having health, family, and faith are invaluable.  Those three things, along with serving the community, are my top priorities. I am ecstatic to get involved in the community I grew up in and called home for so many years! As far as my own health, I make sure to get adjusted once a week, exercise daily and constantly read and work to improve my eating habits.  I don't take drugs or medications for symptoms.  I practice what I preach - practicing natural means to maintain health.  Outside of the office, I love to spend time outdoors, coach gymnastics, lift weights, attend hot yoga classes, golf, and travel. I love being a Chiropractor. I get to witness miracles every day and also be a part of helping people attain the level of health and wellbeing that is their birth right.  Too many of us are content with mediocre health.  Health isn't just about being without pain and symptoms. To be healthy means to be truly free to use your body, mind, and soul to travel through life with vibrant energy and passion. Without great habits relating to nutrition, movement, attitudes, and beliefs, true health will always be indefinable. Abundant movement and great health cannot possibly occur when the nervous system is not functioning properly. The nervous system is a phenomenal system that governs every task of the entire body. A fully functioning nervous system is the basis of great health.  My job as a chiropractor is to correct anything that gets in the way of a properly functioning nervous system – whether it is what's being consumed, how the body and spine are moving, or what a person's day to day thought process is. Regardless of an individual's health goals, I see myself as a mere servant. You, the patient, are the boss! It's your body, your health and your future.  I am here to offer the finest chiropractic care possible, make appropriate recommendations and work together to achieve goals and allow the body to work at its most optimal level.  I am very excited to help all my patients climb the ladder to better a well-being.
---
Chiropractor Chad Updike D.C.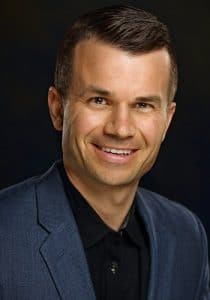 With over 350 hours of advanced training in the Gonstead Chiropractor System and 8 years in chiropractic practice, Dr. Chad is here to take care of all of your chiropractic needs.
Doctor Chad Updike is from Trempealeau, Wisconsin. He earned his B.S. from University of Wisconsin-LaCrosse and afterwards completed the chiropractic program at the Palmer College of Chiropractic in Davenport, Iowa. A few of the memberships he holds include being a part of the Chiropractic Society of Wisconsin and International Chiropractic Association.
Dr. Updike has also completed special training by taking part in a Clinic Abroad trip to Hyderabad, India where he cared for under-served individuals. As a group, they saw 5,000 patients in 5 days, including over 2,000 children.
OFFICE HOURS
---
Monday
7:00am - 11:00am
3:00pm - 6:00pm
---
Tuesday
7:00am - 11:00am
3:00pm - 6:00pm
---
Wednesday
7:00am - 11:00am
3:00pm - 6:00pm
---
Thursday
2:00pm - 6:00pm
---
Friday
7:00am - 11:00am
---
Saturday
Closed